Maybe you're looking for next week?
Have you renewed your LCARA Membership yet?
Recap 🔁
Last Wed 01/12: LCARA Presentation Night [Youtube]
Last Weekend 15th & 16th: ARRL VHF Contest

Participation at LCARA: W7KDG Lloyd, N2RJR Ralph, WA7NWN Rick, N3EG Earl, KC6FLG Kevin, KF7HVM Masen
Total contacts: 86 (38 USB / 48 FT8)

Bands: 6m, 2m, 70cm, 23cm

Total points: ~2,178
Upcoming Events 🗓
01/19 Wed 1900: LCARA Business Meeting

Zoom link sent to active members Wednesday Morning

TWO WEEKS 01/29 Sat 0900: Communication Exercise

1/29 - 1/31: Winter Field Day
Nets ✅
01/16 Sun 2015: W7MSH Mercury Mt. St. Helens ERC Net - Open to all Amateurs

W7DG 147.260 MHz T114 +060

01/17 Mon 2000: Cowlitz County ACS Net - Open to all Amateurs

W7DG 147.260 MHz T114 +060
Check in via APRS message to N7DEM-5: CHECKIN Name Location

01/18 Tue 0900: CEMNET Region IV Net - Winlink, V-Tac 12 (EOC)

Email kf7hvm@0x26.net to be added to the weekly Winlink test

01/18 Tue 1900: Columbia Amateur Radio Assoc. Weekly Net

N7EI 146.880 MHz T114 -060
For Sale 🏷
These club-owned transceivers are being offered for sale to members before being listed online. Proceeds benefit LCARA. Please make offer or reply for more information.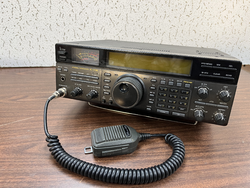 Includes hand mic (pictured) and desk mic. VCO board for 10m and 12m was recently repaired and tested.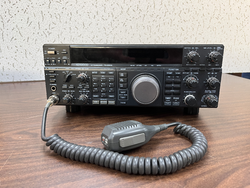 Has been repaired and tested.
Thanks for reading.
If you have events or reports that should be included in this weekly newsletter, please send them to kf7hvm@0x26.net.