ham2mon - SDR multisignal scanner
ham2mon-gui originally by slavik0329 with some modifications
blog posts
dzcb - DMR Zone Channel Builder
Beta DMR codeplug generator for Anytone CPS 578/868/878, Farnsworth EditCp (TYT MD-UV380) and GB3GF CSV (OpenGD77).
The codeplug generator downloads data from PNWDigital.net, SeattleDMR, and Repeaterbook to combine into a WA/OR regional codeplug.
The main repo (mycodeplug/dzcb) contains the python source and builds codeplugs with default settings for the MD-UV380, MD-UV390, MD380, MD390, 578, 868, 878, and OpenGD77.
The mycodeplug/example-codeplug repo leverages the dzcb tool and adds some additional customizations:
A list of repeater book locations for analog
Custom zone and contact ordering
Additional scanlists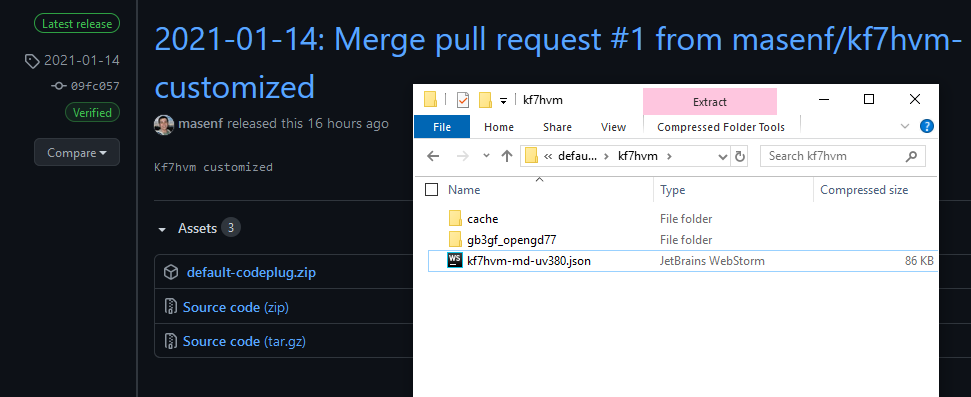 Anyone can fork mycodeplug/example-codeplug, enable github actions, and build their own customized codeplugs in the cloud. See walkthrough for a step by step guide.
See project README.md for supported input/output formats and more usage information.
related posts
Miscellaneous Project Posts
Upcoming Projects
simplextest.net - coordinating propagation testing
qsowatch - a new way of visualizing DMR network traffic
USB+standalone PTT switch w/ PC data+voice for Yaesu FT-2900
HF multiband wire dipole
Roll up J Pole (portable antenna)
Cell phone autopatch
Landing page / planning for my online DMR code plug editor in early development.