Maybe you're looking for next week's or last week's newsletter?
Recap 🔁
3/15 Wed LCARA Business Meeting
Upcoming Events 🗓
3/22 Wed 19:00 LCARA Technical Committee Meeting - ZOOM Only

No one will be at the clubhouse. Please respond to ensure you get an invite link if you want to attend.

3/25 Sat CQ WPX Contest SSB
Later in March
3/29 Wed 18:30 LCARA Potluck - MEMBERS and Family ONLY

Please bring a dish to share for 10-12
Next Month: April ☔️
04/05 Wed 19:00 Cowlitz ACS Meeting
04/12 Wed 19:00 LCARA Presentation Night with Brian KJ7OX

"Antenna Modeling" using MMANA-GAL modeling software.
We'll build a dipole in software to see and understand its pattern as well as a multi-band short doublet with DX performance in mind.

04/19 Wed 19:00 LCARA Business Meeting at LCARA Clubhouse
04/29 WSDOT Communication Exercise
Next 5th Saturday exercise is April 29. Cowlitz County ACS is currently planning where and how to participate in the exercise, which will involve scripted observations, message passing, and Winlink HF operations across EoCs in the state.
Nets ✅
03/20 Mon 2000: Cowlitz County ACS Net - Open to all Amateurs
03/21 Tue 0900: CEMNET Region IV Net - Winlink, V-Tac 12, 224.660 MHz (EOC)
03/21 Tue 2000: Rainier GMRS Net - Open to all licensed GMRS operators
03/26 Sun 2000: W7MSH Mercury Mt. St. Helens ERC Net - Open to all Amateurs
For Sale 💸
RFConnectors Adapter Kits
Contact me, KF7HVM, for further information on the connector kits.
Retail new from $900 - $1300. [Spec Sheet]
Asking $400 or best offer for Partial set shown below.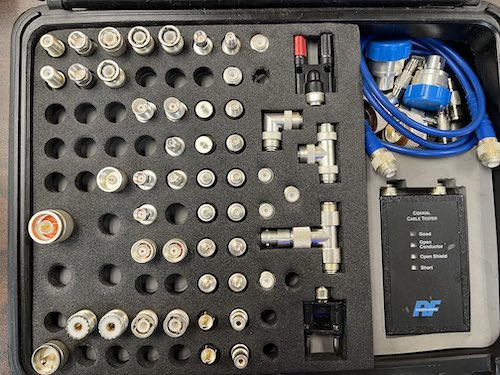 Retail new from $175. [Spec Sheet]
Asking $100 for complete set.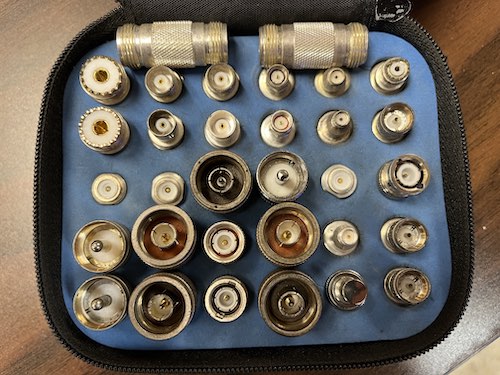 #12 solid copper wire type USE RHH RHW AMERLINK-X
Suitable for use in general purpose wiring applications and may be installed in raceway, conduit, direct burial and aerial installations.
A full unopened 2000' spool and a partial spool are available.
Rick Blackburn, KI7IF, offers to cut to length and will 'meet up' for delivery in Longview.
Price .25/foot cut pieces or .20/ft - $400 for full spool.
Contact - rablackburn [at] gmail [dot] com or 503 789-7449
Thanks for reading.
Kindly send any comments, corrections, events, pictures, stories, or content for this newsletter to kf7hvm@0x26.net.
Consider joining the LCARA W7DG Facebook Group.